Hello!
So I am a science teacher who was wondering if anyone could identify the following two types of fish for my classroom: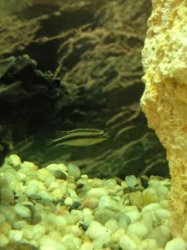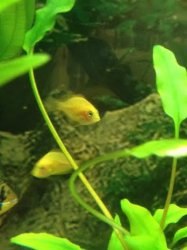 The first fish species are two striped little guys. One of them has some orange on its dorsal fin with two black spots while the other is more plain looking (I am guessing this is just a gender difference).  
The second species are two orange fish. They are somewhat transparent with a pink/red area around their gills.  
They are both freshwater tropical fish.  
Any help would be greatly appreciated!