These are some pics of my birds that I have had.  I had a wonderful flock going and after adopting one from our local Humane Society (even after quarantine) my whole flock perished.  I hope to have birds again someday.. but it won't be too soon. 
This is Hetty...the matriarch of my Tiel family. 
This is Gibbs... the patriarch.  And he looks the role.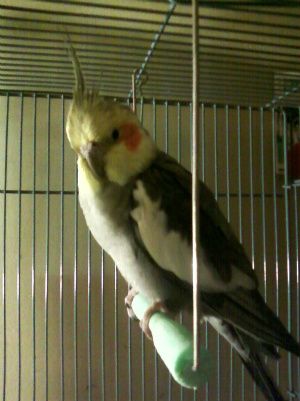 One of our babies growing her feathers in...
 Sam and Abby our Budgies..