Resident Plant Killer

Joined

Aug 21, 2021
Messages

2,687
Reaction score

3,408
Location
This is a photo heavy explanation as to how I do my Aquael Turbo servicing, specifically the contents of the can.
First of all get the can and sponge ready for use..
Then place your freshly rinsed (in aquarium water) noodles into the can..
Then cut the media. I use Superfish PhosMat and AmmoniaMat...initially cut into strips, then into tiny 1" triangles or irregular shapes...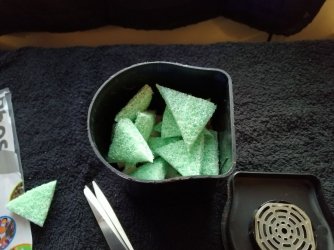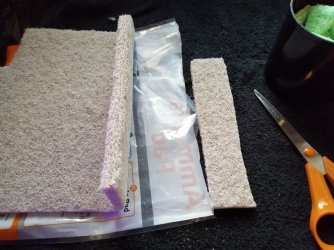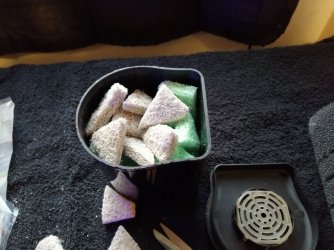 Then add a layer of floss..
Fit the lid down rightly, fix the sponge to the bottom of the can and its then ready to be connected to the powerhead/venturi and reinstalled into the aquarium