Joined

Jul 10, 2021
Messages

669
Reaction score

479
Location
Merry early Christmas to me!
My mom took me to my LFS today, let me pick out two fish and two snails, and she paid for them as an early Christmas present

she's awesome!
All my platies have a Disney/Pixar name theme, along with the two new snails, so without further ado I present:
Tula: white calico redtail, named after Moana's grandma from the movie Moana.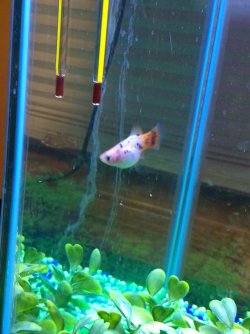 Jazz: Bumblebee, named after Jasmine from the movie Aladdin
Felix: tiger nerite, named after Fix-it Felix from the movie Wreck it Ralph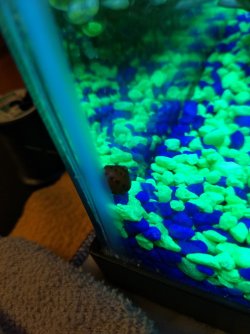 Cal: zebra nerite, named after Sgt. Calhoun from the movie Wreck it Ralph
In main tank: Baloo and Merida, along with a goldfish called Pez and a black racer nerite called Whiplash. All new arrivals seem relatively healthy and active, except for the fact that Tula has a clamped upper fin. I'll keep an eye on her to see if it goes away. The new guys will stay in the 10g quarantine tank for at least a month to make sure they're healthy.
Pretty sure both girls are pregnant, as they are both big and boxy and I think I see a gravid spot.
I'm so excited!
(Edited to change Tala to Tula, my bad!)
Last edited: