Moderator
Staff member
Global Moderator

Joined

Sep 13, 2016
Messages

2,411
Reaction score

3,568
Location
Yesterday has been a long day for me. Had an early rise to get myself ready to be on my way to Germany. We had a gathering of the german and the dutch national livebearer society in Bocholt, Germany. There's been a lecture about superfetation by one's renowned scientists Bart Pollux (Wageningen University) within Holland. The lecture was given in dutch but simultaneously translated in german by Michael Kempkes (international author of aquaristic books and together with Fred Poeser and Isaac Isbrücker responsible for the name giving of the latest scientific name "Poecilia wingei" of the natural endler). Michael, Fred and I know eachother personally.
But we had also members that are from the UK. But it wasn't translated into English. But in some way, they've managed to follow the whole lecture. The lecture itself was really interesting. The only thing was, that it wasn't something new to me. I've even got a published article myself about superfetation. But nevertheless, I've enjoyed the lecture.
But there was also an auction of mainly livebearers (for also a number of shrimps and snails were offered). It was a real fun auction. For a number of us also bid on species we just didn't want. But it did increase the price of those fish. And no one felt insulted by it... But it did help to contribute to the budget of both societies. I myself have purchased more fish than I was planning to. I had one styrofoam box, cooler box and my backpack completely filled with bags and jars with livebearers in them.
Later on we had an open buffet. The german cuisine is a real good one. And of course, a beer to let that food slide into my stomach...
It was 1.30 at night when I came home. And despite of the fact that I was exhausted, I continued unpacking those fish and put them in quarantine tanks. And even in some buckets. There were some new species and fish that are just fresh blood for my existing colonies. For some fish were already in those bags for at least, 2 days. Unfortunately, two fish have died when I got them out of the styrofoam box. Which I've already expecting to be. They were a bit too wiggly in those bags. And they were probably too long in those bags.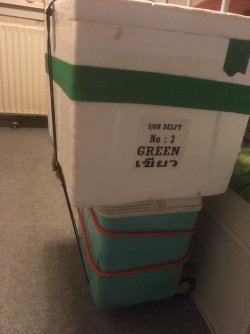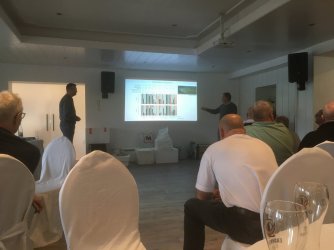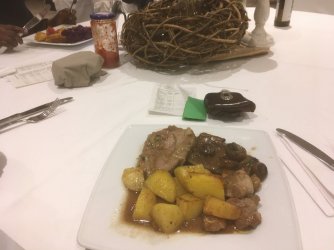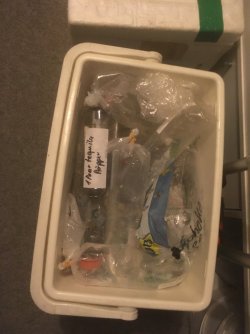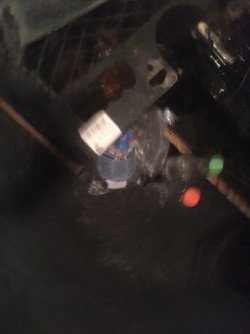 And I was financially prepared of course...
It always comes with a price, huh...