Hi all,
I have recently bought a new tank and all the other items required for a freshwater set-up.
The filter I went for in the end was the FX4, however I am a bit stuck on what spray bar to use. The water outlet supplied by Fluval, similar to pictured below, doesn't work for me. At the moment one of the outlets is pointing at the substrate and the other is across the tank.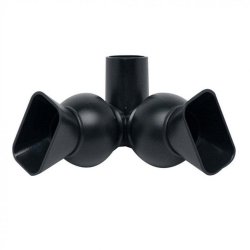 Any suggestions or ideas welcome!
Many thanks,
Sam