Plants:
Nymphoides sp. "Taiwan"  
Age and condition:
Age once again unsure - Condition is healthy.
Quantity for sale:
1
Reason for Sale:
No longer have room for both my Nymphoides.
Delivery or Collection:
Both - Extra costs for postage.
Sales price:
£10 OVNO - I know this might sound expensive but the plant is large and I've had it since it was a tiny plantlet. It was "born" in my tank from my old "mother" plant.
Postage & Packaging Price:
Depends on service chosen. I usually use RM First Class Signed For which offers package tracking and is £2. I can send via standard RM First Class which offers no tracking for £1 instead if wanted though.
Location:
Sheffield, South Yorkshire.
Photograph:
The Nymphoides sp. "Taiwan" is a pretty easy to care for plant, minimal ferts and low light is usually plenty for it. They grow quickly and can be pretty tall and bushy at the same time depending on how it is pruned. The one I am selling has never been pruned leaf wise, the only pruning it has had is when the roots have needed to be trimmed in order to replant after being repositioned.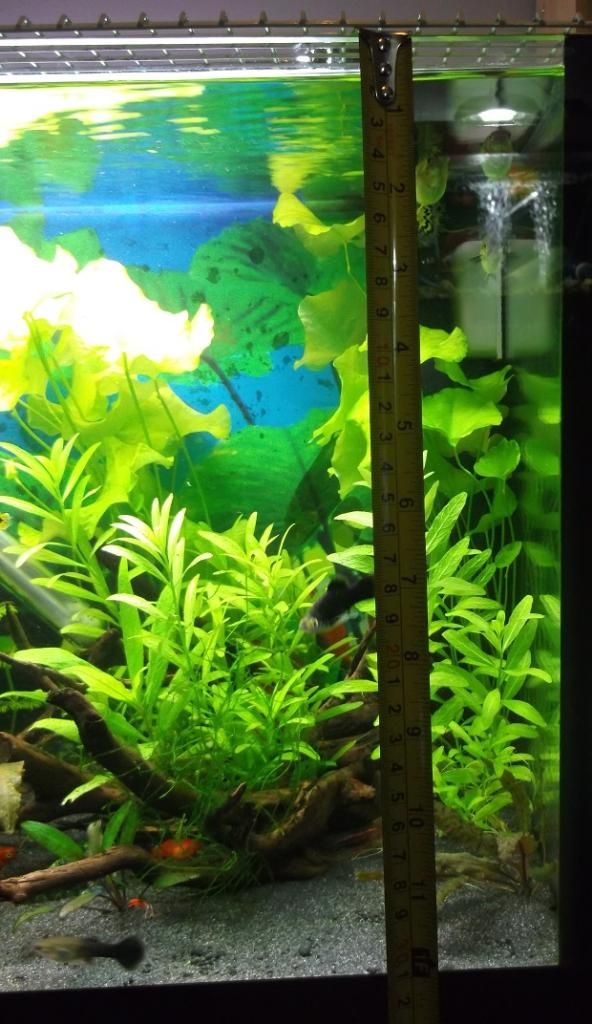 (As you can see from this photo the lily is approximately 11-12 inch tall from the base(not including roots) up to the highest leaf.)
All negotiations and questions must be posted in this sales thread and NOT by PM.  
Communications may only be taken to PM once the sale and price has been agreed upon on the open forum and payment/collection details need to be given.
The agreement of the time and date of collection or postage, or confirmation that items have been posted should also be posted in the thread.  
Please refrain from commenting unless you are interested in more details or are interested in buying.
If you suspect any foul play, please use the report button and the moderating team will deal with all reports.