I posted about this before in a reply to someone else's thread, but I decided to give it a shot today instead of the filter foam/nylon methods I've tried so far. It works beautifully. Here's the page that gives the instructions:
http://www.petfish.net/currentkill.htm
I didn't even need tape to hold mine in place, probably because my filter outflows are smaller and it curled around enough to hold itself in place. It's actually not that unsightly either. With the tank hoods on, and my tanks on my desk with the water line a bit below eye level, I can't even see them unless I duck my head down lower. There is a slight current at the top where the water pushes out the sides a bit, but none whatsoever below where the fish are swimming most of the time.
Here are a few pics of mine.
With lids off: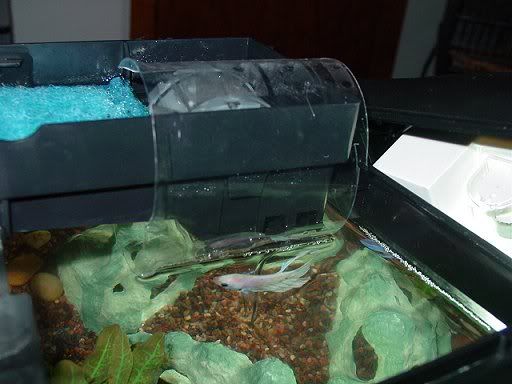 Orion's (he's fascinated by this new thing in his home, he's even swam back and forth through the little "tunnel"). The bio-wheel does spin normally with it there.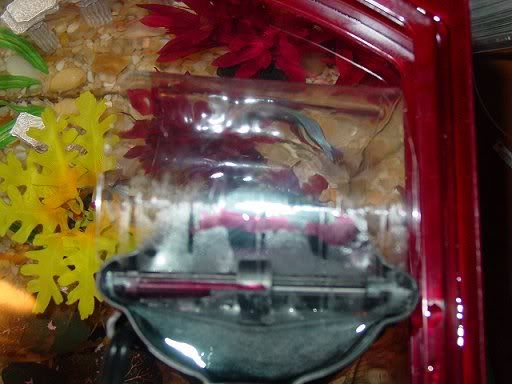 Draco's, could probably have cut his a tad smaller but it works nicely as is
They can swim right under it and not get blown around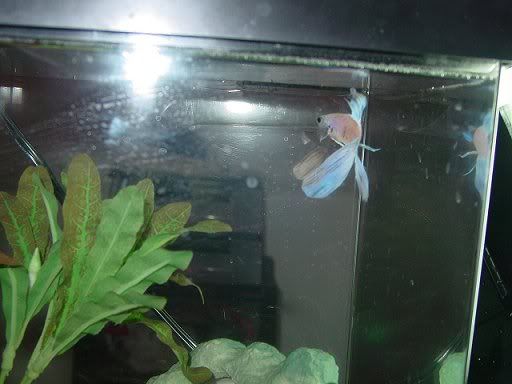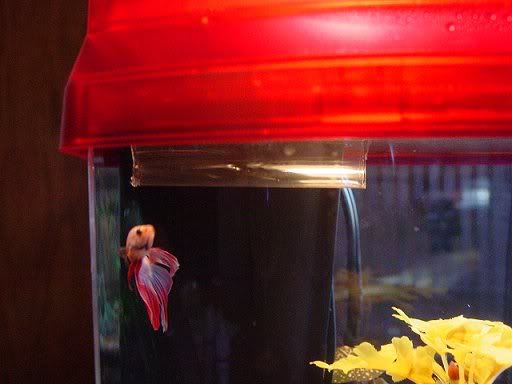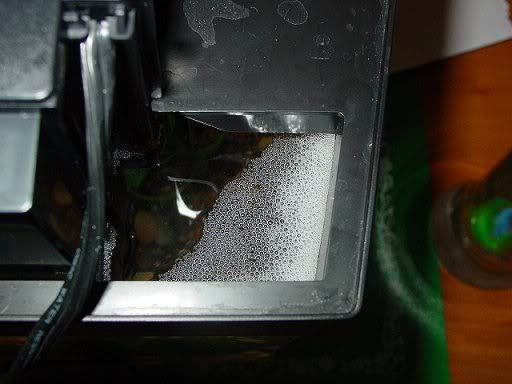 Orion's bubble nest in the other corner isn't even disturbed.
These have been a nice solution. I was about ready to give up on any filter at all in Draco's tank because he clamps up and hides at the least bit of current.
Edited by Haiku, 01 April 2005 - 09:18 PM.