As I like a spot of gardening I just thought I'd share with you some pictures of my gardening exploits.
When my family first moved into our new home, it was a new build and the rear garden was just that...a building site, littered with used cement bags and plumbing off-cuts.
We hired a few skips and a Rotavator and began the monumental task of trying to make a garden out of a rubbish tip. I think we've succeeded. See what
you
think!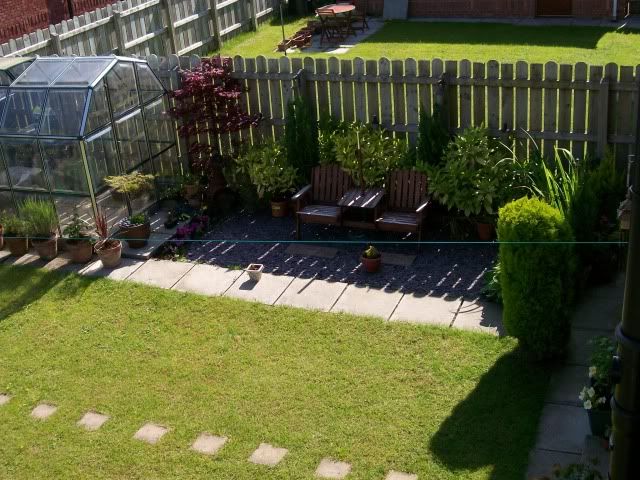 At least its not raining lol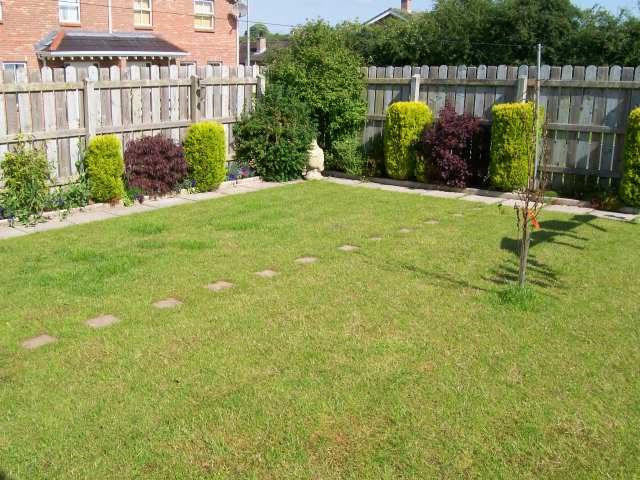 The bottom end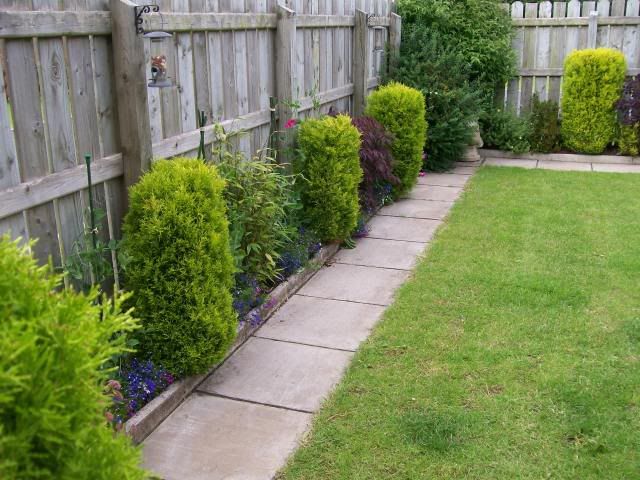 Hosta
Black Bamboo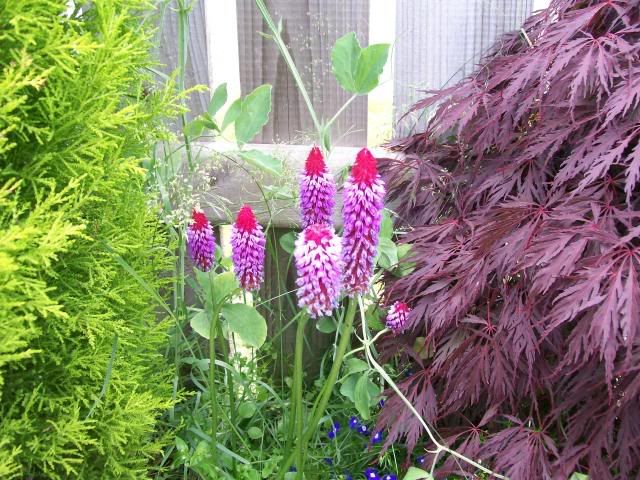 Primula Vialli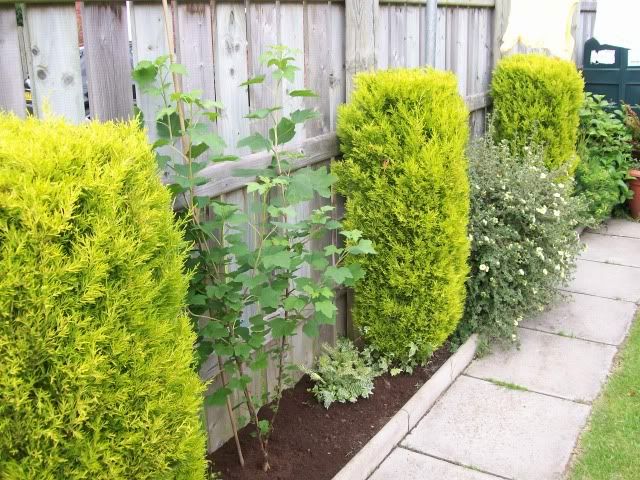 Latest addition..... Red Berry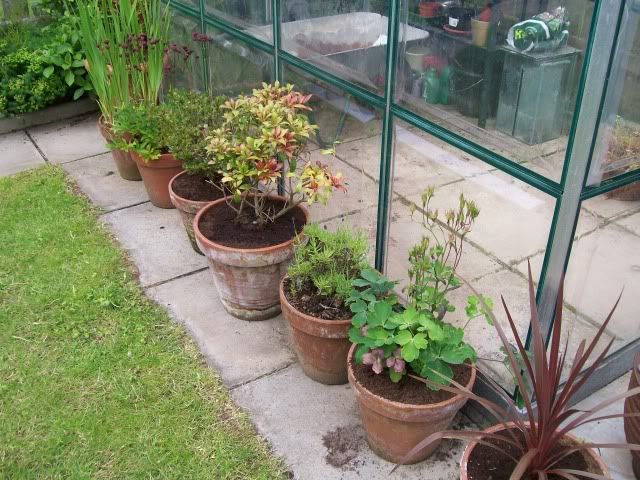 A selection of pots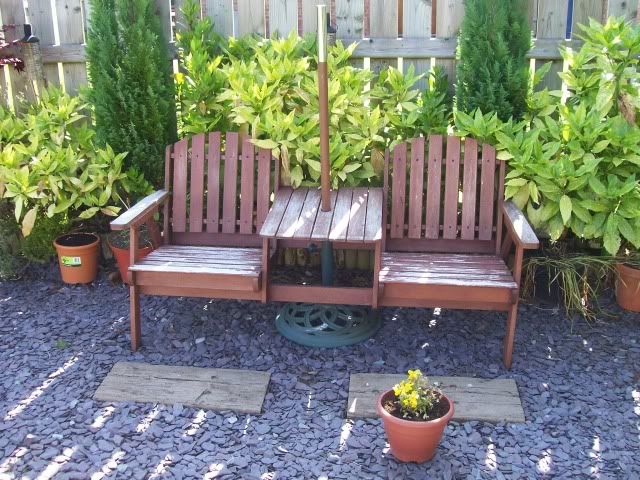 Come sit a while.....
I love Acers and I would have a garden full of them if I could
here are just a few...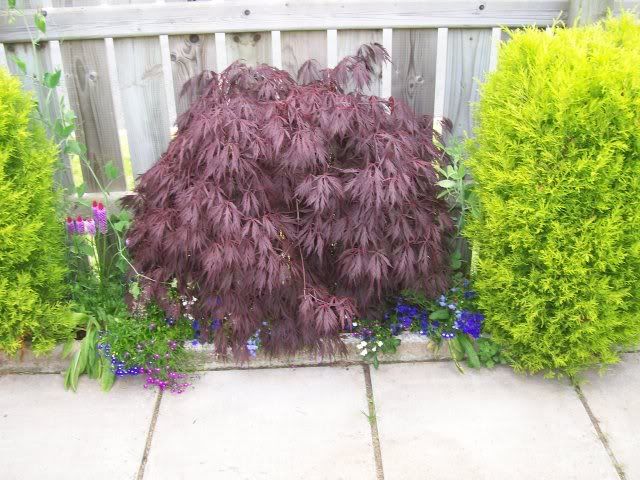 Nice shape.. I wish I'd planted this in a huge pot rather than in the border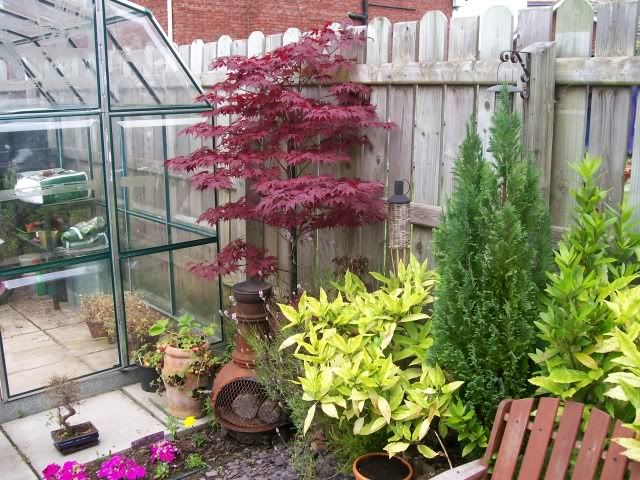 This one I've had from about 12" in height
I recently put this group together, All supplies available from B&Q
it consists of a nice pot, compost & Black pebbles. Consisting of an Acer palmatum Dissectum
and a Saxifraga. Turned out pretty well I think. I was trying to achieve that Japanese look.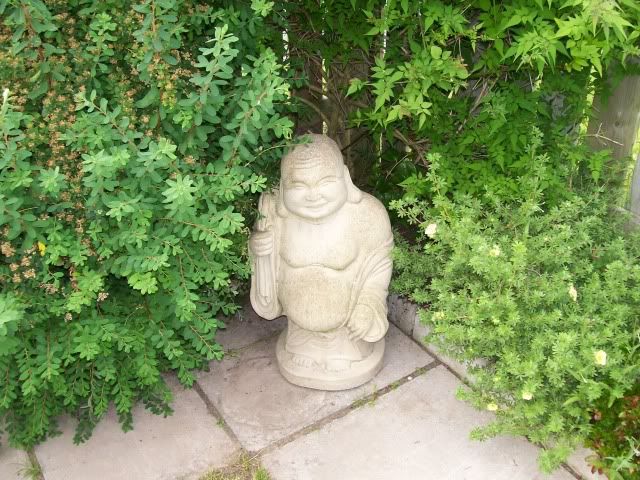 Who's that! A Japanese Hotei. He's meant to bring good luck if you rub his head.
No big lottery win thus far
No garden is complete without a bit of water IMO
I wanted a huge formal Koi pond but she wouldn't let me
so here's my small splash - economy model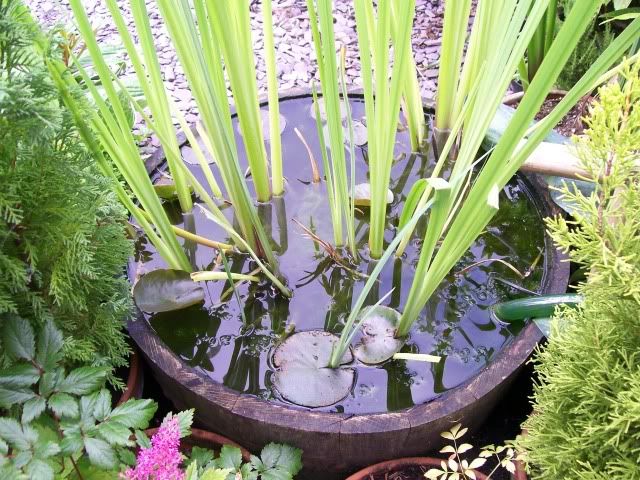 Half barrel pond, complete with a minature Water Lily and Iris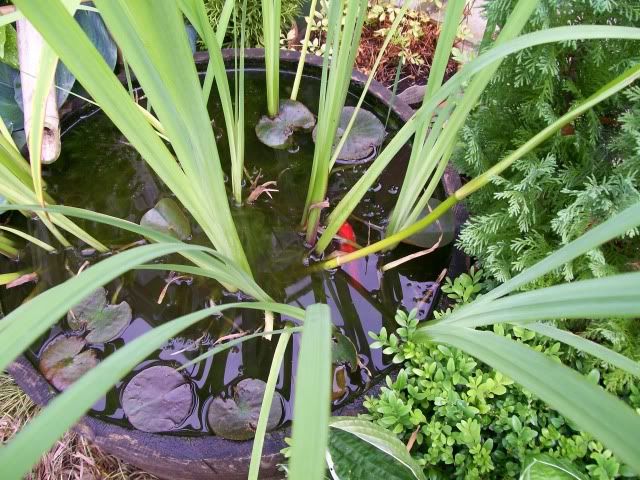 Yes! you did see a fish, in actual fact there are two comet goldfish in residence
Another one of my DIY jobs...Its a small bamboo watercourse which accepts the pipe from the circulation pump.
It makes a nice relaxing noise of splashing water in the summer evenings.
Well that's about it, I hope you enjoyed this mini tour around my garden
Thanks for dropping by
Regards
BigC