Hi all,
Bought a few Molly's the other day, and I think one of them is pregnant. Its a white looking Molly, so trying to find this white spot it proving quite tricky. The reason I think she could be pregnant is because she seems pretty deep-bellied unlike the rest of them, and seems to be keeping to itself, hiding in my decorations or within the plants in my tank quite alot, sometimes its difficult to find it!
Edit: Now with photos. The best I could get as she seems to be hiding down the side of the tank and refuses to come out for a photo!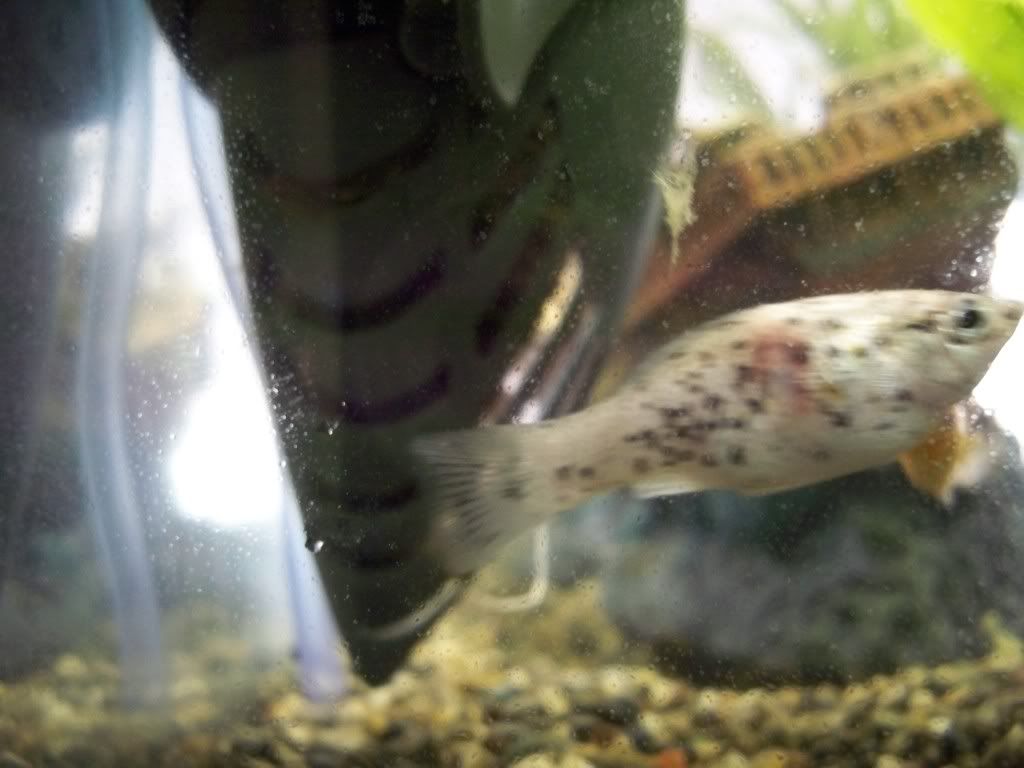 Thanks,
Mike.
Edited by invictor, 05 May 2009 - 03:45 PM.