I was looking at my tank today and discovered these White cob web looking masses on my live rock...
Please advise.... Sorry if pictures are too blurry.
Could they be eggs? I have 2 clowns and some snails in there only at the moment.. but the live rock arrived 3 days ago.. could it be something previously living in the rock? Or could this be some type of algae?
Notice the white Cobby stuff at the bottom of this rock where it touches the sand....
And here on another piece of live rock in the middle...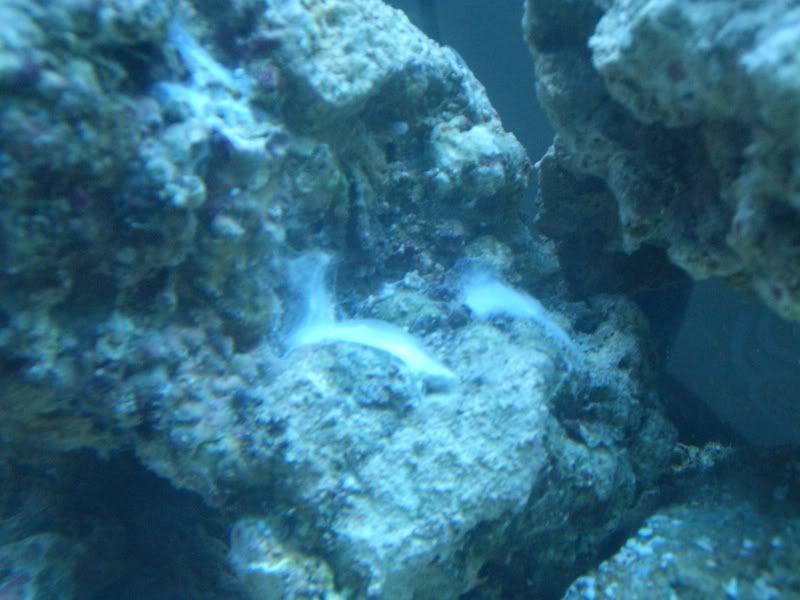 Edited by meso81, 16 February 2007 - 07:14 PM.