hey guys my faverite pair of fish ahve jsut released another couple of hundred fry and there doing great. the parents are really dominant and fending off the other fish perfectly.
i dont have a pic of the fry but i have a pic of the parents.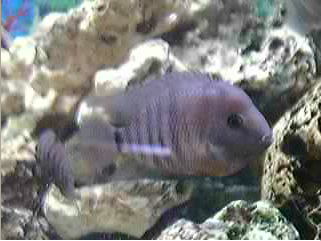 thats mostly the dad coz the mums at a funny angle. he is a hybrid and the mum is a run of the mill jade eye cichlid. i have sucesfully reared their last brood with minimal casualtys and sold them, the alrgest of the ones i kept is now about 3" and nicely coloured! like a blue eye cichlid, with bright reds and blues on its fins and a slightly more convict mouth. ( like the dad )
il keep you guys posted on the goings on.
regards tuurlijk