When I got my tank set-up 2nd hand I got what I have now discovered to be an Eheim wet/dry 2229 filter well I used common sense (bad idea
) and thought it was working fine (it was set up as it had been when we got given it) well it now seems that I have got it all screwed up and its not really working.
I dont have a manual for it and Eheim dont have one for this model that can be downloaded
I have just spent well over an hour searching the internet for one and the best I can find has NO pictures or diagrams and its talking about things I have never heard of
Can any one who has one of these filters help me in anyway
) I just have a huge problem and cant seem to fix it on my own as you can see from the pic below its going to be hard to try and get the bottom of the filter less than 120cm below the top of the water....
I am tearing my hair out here any help at all welcome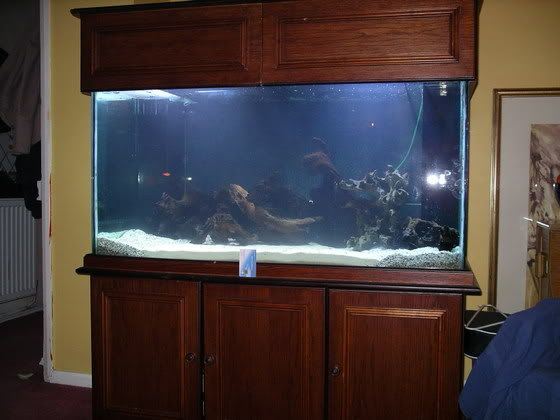 thats a credit card on the front of the tank to give you some idea of size...oh and its no use asking the guy we got it from as he had even less of a clue about any of it than we have
) and also doesnt have the manuals
ps It does have a built in filter system as well but its not man enough for the tank thats why it needs 2
Edited by Wanda, 07 March 2006 - 10:23 PM.